Telemedicine at Gateway ENT in St. Louis, MO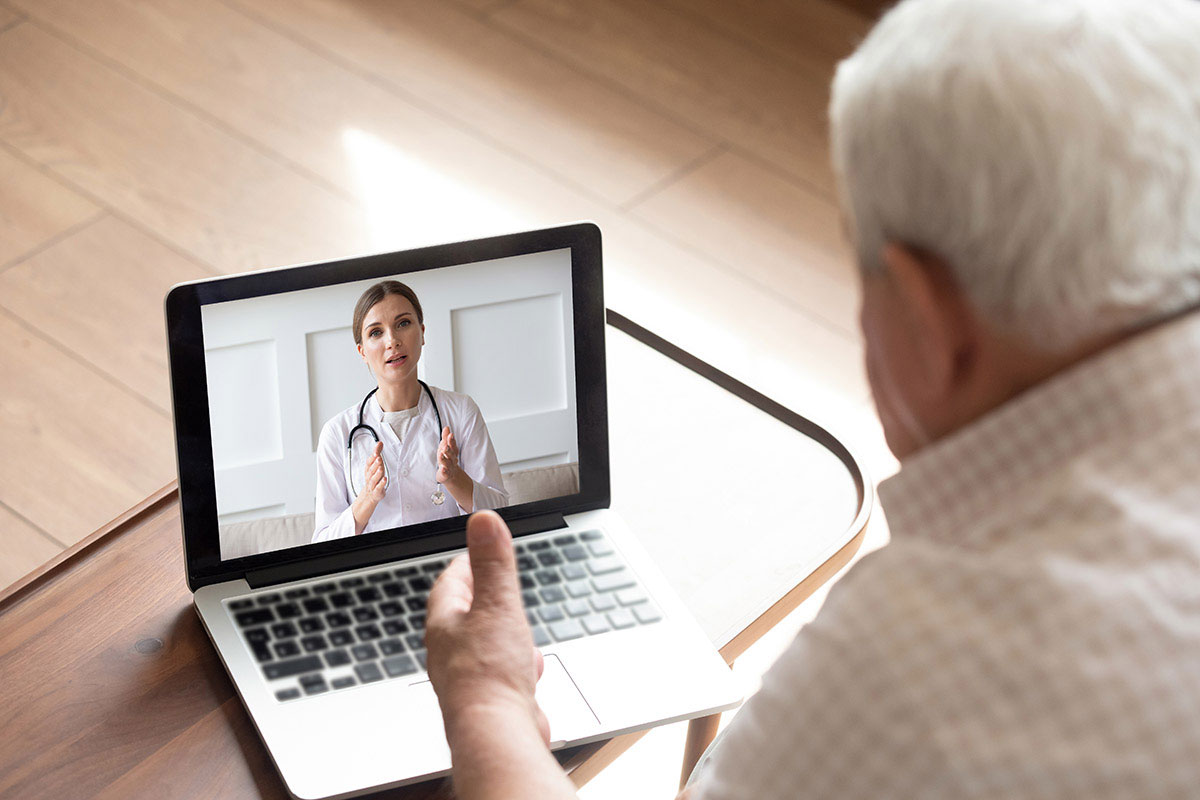 While a lot of what we do as ENT professionals may require an in-office procedure or evaluation, there are times when you can get medical help from our staff via telemedicine appointments.
Here are just a few scenarios where a telemedicine appointment may be useful:
My college-aged child, who has been treated for recurrent tonsil pain by Gateway ENT, is once again sick but they are out of town. We would prefer they get care from a source we know and trust.
It can be nerve wracking when a child who has recently left the nest becomes sick. If this child has been seen previously in our practice, we would be thrilled to help them remotely so that they receive continuity of care. Often, we can loop the patient and the parent together on a telemedicine visit, enabling good communication with all parties.
I have been treated previously for bouts of vertigo by Gateway ENT, but I am traveling for work and can't get to the office.
Taking care of your health needs from out of town has never been easier. If you are traveling, call the office to see if your medical problem could benefit from a telemedicine appointment. All our providers can see your Gateway ENT records so you can get informed and personalized care. While we try to leave a few telemedicine appointments open each day, there are times when scheduling those may not be feasible on an immediate basis. If that happens, we can connect you to with one of our preferred Urgent Care facilities which also offers telemedicine appointments.
I have an ongoing difficulty with swallowing, and I would like to set up a telemedicine appointment.
While we can do telemedicine appointments for some ENT-related problems, there are some conditions which patients will benefit more by being seen in the office. Swallowing issues for instance might require a need for a physical examination and perhaps an office procedure.
It is the weekend and I need to speak with a Gateway ENT doctor.
There are some problems that occur in the evening or on the weekends when our offices are closed. Depending on the medical problem, our on-call physician may loop you into a telemedicine visit to ensure you get the best possible care. Please call our exchange at
314-364-5288
I think I could benefit from a telemedicine appointment.
Please call 
314-843-3828
 to speak with our staff to see if a telemedicine visit is right for you as well as to schedule an appointment. Most insurance companies provide telemedicine benefits, but it is advisable that you confirm with your carrier before the visit.
Not Feeling So Well?
Call Gateway ENT to schedule your appointment today.