Dr. Steven West - Biography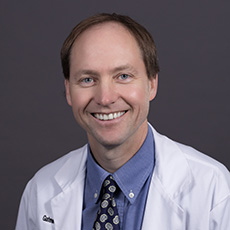 "I love being a part of the Gateway team. We are able to provide a modern medical approach to health problems while giving the feel of personal care you can only get through a community practice."
Adult and Pediatric Otolaryngologist
Board Certified American Board of Otolaryngology Head and Neck Surgery
Fellow American College of Surgeons
Washington University: Otolaryngology Residency, General Surgery Internship
University of Pennsylvania: Doctor of Medicine
Bucknell University: Bachelor's of Science in Chemistry
Gateway Private Practice Otolaryngologist
Dr. Steven West is a private practice, board-certified Otolaryngologist who has been in private practice for more than twenty years. He is trained in all areas of Adult and Pediatric Otolaryngology. He is a member of the St. Louis Physician Alliance (SLPA) and the SLPA ACO. This organization includes over 650 independent physician members, participating in a clinically integrated network. Being in private practice gives Dr. West the ability to collaborate with any physician, facility, or specialist he thinks will most benefit the patient.
● Top Doctors in America 2021 & 2022 (Top Doctors, Castle Connolly, replacing Best Doctors in America Database)
Best Doctors in America, 2005-2016
"I love being a part of the Gateway team. We are able to provide a modern medical approach to health problems while giving the feel of personal care you can only get through a community practice. I appreciate the faith and responsibility patients have entrusted to me and strive to always provide the highest standard of medical care. I am committed to upholding the patient-physician relationship based on trust, honesty and courtesy. Thank you for choosing our practice and I continue to look forward to providing you and your loved ones the highest standard of ENT care."
"I enjoy the variety of my ENT practice providing care to a diverse group of patients of all ages with problems ranging from simple to extremely complex. Thyroid and parathyroid surgery are a particular interest of mine as are sinus disease and surgery. I also have an interest in Propel Sinuva Implants in the treatment of polyps."
Member of the American Academy of Otolaryngology – Head and Neck Surgery:
Fellow of the American College of Surgeons:
Member of the St. Louis Metropolitan Medical Society:
● Member of the St. Louis Physician Alliance.
Courtesy Privilege options available at additional hospitals.
Dr. West has supported Mission 318 in Ghana and Uganda. This is a medical mission organization that exists to transform forgotten communities and provide hope through sustainable healthcare.